Vancouver is Awesome: Protest over 'predatory loans' planned at Metro Vancouver Money Mart
Posted March 15, 2021
Posted March 15, 2021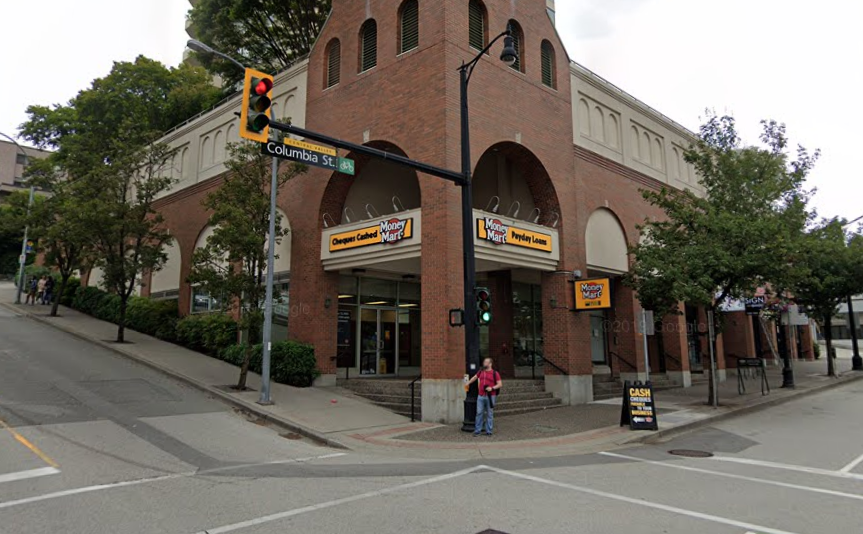 A protest has been organized outside a New Westminster Money Mart in a push for more federal regulation on high-interest loans
ACORN Canada, the organization behind the protest, published a study that comes out strongly against these "predatory" loans. The study also found that 13 per cent of study respondents have taken out 10 loans in the last 20 months, leaving them in an 'unimaginable cycle of debt'. Another 12 per cent of respondents say they were misled and never informed about optional products such as insurance until a large sum was debited from their account.
Melanie Campbell, spokesperson for BC ACORN, says it is up to the federal government to do something.
"The lack of regulation of both banks and predatory lenders has created a two-tier banking system in Canada," Campbell said. "A 45-per-cent increase in instalment loans in Canada and the government is sitting on their hands. Why? This is a crisis the federal government can no longer ignore."
On Thursday, Peter Julian, NDP MP for New Westminster-Burnaby, called on the federal government to end predatory lending by tabling Private Member's Bill C-274.
According to an NDP release, Bill C-274 would limit the interest rates private companies can charge on loans to vulnerable Canadians.
"People are using high-interest loans to buy food, pay rent or meet their basic needs. But these loans are not well regulated by the government and, instead of helping people, the loans often catch Canadians in a vicious debt spiral with skyrocketing interest rates of up to 500 per cent which only profit the lenders," Julian said. "We are a year into the pandemic, people are struggling financially and it's clear that the federal government and the banking sector have failed low and moderate-income people. They're standing by while the poorest and most vulnerable struggle to get through the pandemic while the rich are getting richer."
Millions of Canadians below the poverty line
According to Statistics Canada, more than three million Canadians live below the poverty line, and with the COVID-19 pandemic, many families, small business people and vulnerable individuals have seen their financial situation deteriorate. To make ends meet, without any other options, Julian fears even more of them will have to turn to high-interest rate lenders.
Julian has been in contact with ACORN Canada, speaking with one of the organization's members who has felt the sting of high-interest loans firsthand.
"Over ten years ago, she had to borrow $10,000 to deal with an unexpected expense and, after paying back $25,000 in interest, she is told she still owes the original $10,000. It's outrageous," Julian said. "She went to the police and they told her that if she had gone to a loan shark that person would be arrested by now."
The protest is scheduled to take place at 389 Columbia St. on Saturday, March 13 at 10:30 a.m.
The Now reached out to Money Mart but the lender says they have no comment on the matter.
***
Article by Cameron Thomson for Vancouver is Awesome
Sign up for ACORN's newsletter