Halifax Today: Thursday rally will call for rent control to stay in place
Posted September 24, 2021
Posted September 24, 2021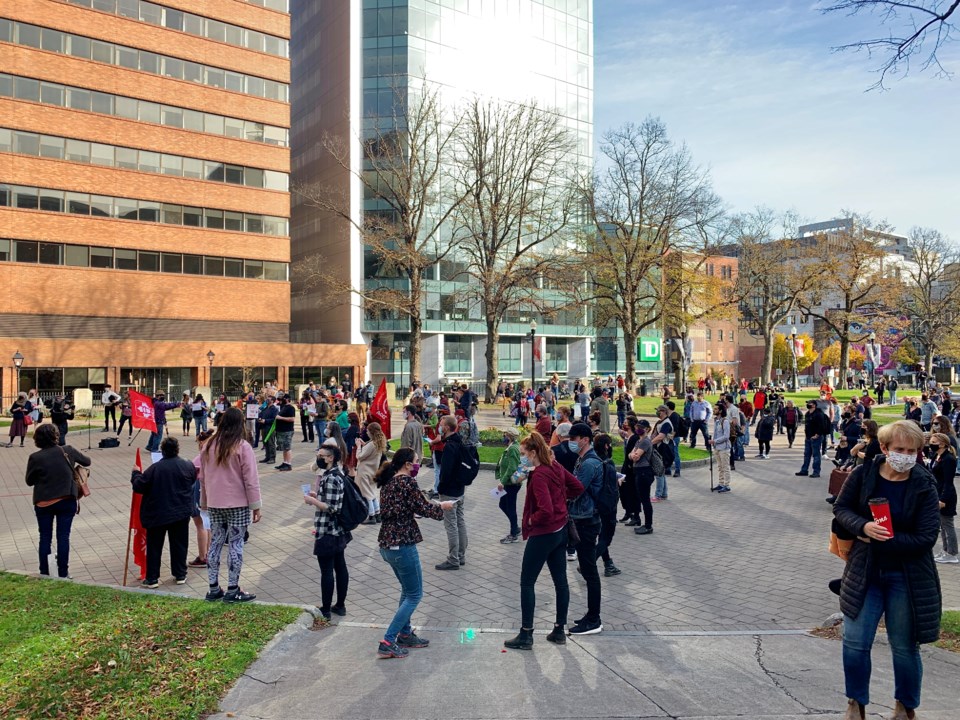 Advocates will be holding an "all-day occupation" in front of the Nova Scotia legislature on Thursday calling for permanent rent control.
The ACORN Tenant Union says the "Keep the Rent Cap" rally will demand the rent increase cap be extended past the province-wide state of emergency.
"Since the temporary rent cap was put in place, ACORN has been hearing stories and receiving rent increases from tenants whose landlords intend to raise rents after the cap lifts," ACORN writes in a release.
Housing minister John Lohr said earlier this month his department is looking at all options, including the possible short-term extension of the rent control program.
Premier Tim Houston however has said he does not believe rent control is a long-term solution to the housing crisis.
"We need more housing, that's the only way to solve a housing crisis," Houston said in August. "I think there are lots of ramifications of rent control that are actually not productive to adding housing stock."
Thursday's rally in will start at 10 a.m. and is scheduled to last until 5:30 p.m.
***
Article by Mark Hodgins for Halifax Today
Sign up for ACORN's newsletter