CityNews: ACORN Ottawa advocating for real estate tax exemption changes outside seven local MP offices
Posted May 5, 2021
Posted May 5, 2021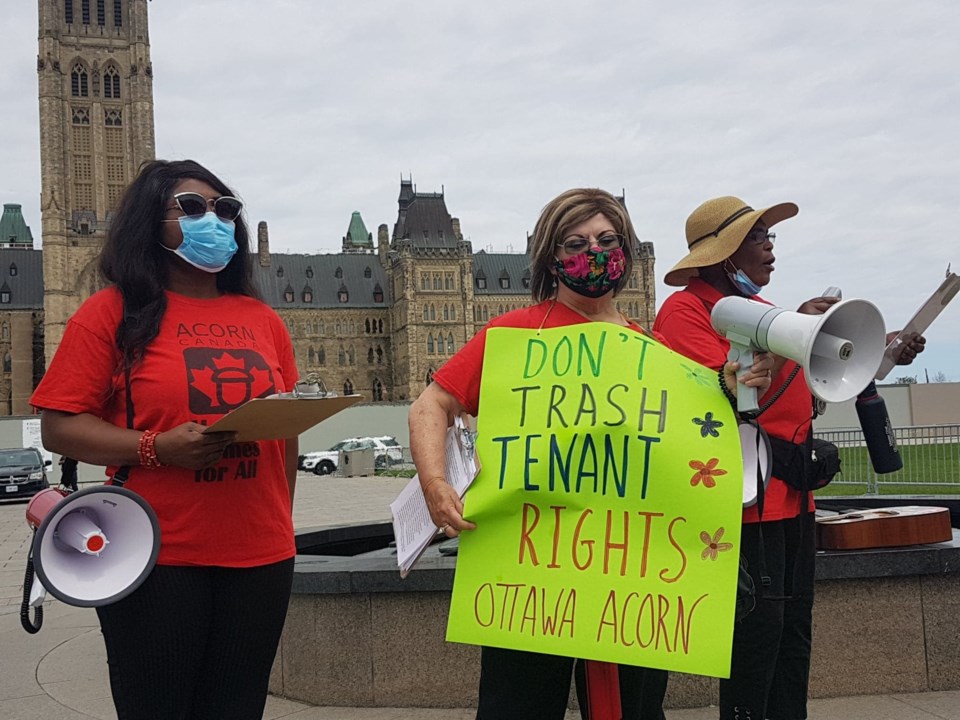 The Ottawa chapter of ACORN (Association of Community Organizations for Reform Now) wants to see the federal government implement a series of policies to rein in corporate landlords, who they say are making "affordable housing, unaffordable."
The group will be picketing outside the offices of seven Ottawa-area MP's as part of its "Rein in the REITs campaign."
The largest demonstration will take place outside the office of Catherine McKenna, minister of infrastructure and communities, but letters will also be delivered to MP's Chandra Arya, Anita Vandenbeld, Mona Fortier, Marie-France Lalonde, David McGuinty and Karen McCrimmon.
ACORN is calling for the federal government to end the tax exemption for Real Estate Investment Trusts (REIT) and replace it with a system where the taxes paid by REITs are directly related to the amount of affordable housing they are providing or eliminating. In addition ACORN wants to see the Canada Mortgage and Housing Corporation (CMHC) stop financing REITs or provide conditions that ensure tenants are not to be displaced.
The group says this issue has had a disastrous effect on rental housing across the country, making prices unaffordable.
Similar pickets are taking place across the country, Tuesday.
***
Article source: CityNews
Sign up for ACORN's newsletter