Posted July 5, 2018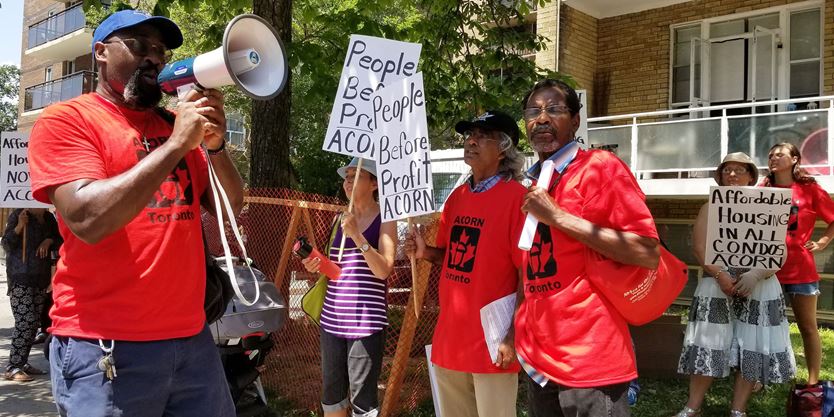 On July 5th, Toronto ACORN members rallied for REAL affordable housing!
This campaign has already been attracting attention in the press - read about it here:
Toronto Star: Mayor's affordable housing plan 'missing the mark,' advocates say
CBC News: Toronto needs to change its definition of affordable housing, advocacy group says
Toronto.com: Advocates at East York rally call for more inexpensive housing
Read the reports - released July 5th:
Affordable for Who? : Redefining Affordable Housing in Toronto
"We need people to be able to afford to live in this city" : The Urgent Need for New Affordable Housing in Toronto
Stay tuned for more updates!