Posted December 7, 2016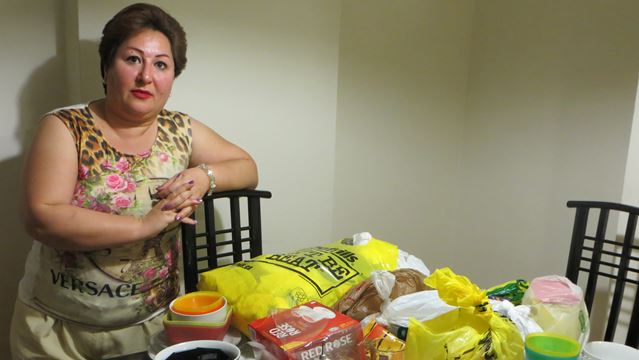 Toronto may be one of the most livable cities in the world, as Mayor John Tory says, but Orville Brown must still keep his rice and flour in heavy plastic bins with airtight seals.
If not, he says, cockroaches infesting the kitchen of his Southwest Scarborough apartment near Markham Road find their way in.
"These are my tenants, here," Brown said on a night last week, gesturing to the cupboards, where insect traps were full.
Brown and renters across the city are hopeful a proposed tougher apartment building inspection regime will help them with problems, including infestations and a lack of heat and hot water, weighing down their daily lives.
They include Robert Perry, who said the current system just "shakes a finger" at landlords cutting corners in buildings to save money.
"There needs to be a lot more oversight than the city permits currently," said Perry, who's spent most of his live in a highrise near Etobicoke Civic Centre.
Four years ago, the building changed hands. Perry said it took the new management seven months to fix a bedroom window which broke in a December storm, eight months to replace a bathroom sink tilting forward and moving away from the wall.
On Jane Street in North York, Savitri Ashmead said her bathroom tiles are falling apart, and her bathtub is old and rusted. Mildew has blackened her bathroom ceiling, and is coming down the walls.
Twice management - she only knows her building is owned through a numbered company - painted over the ceiling, but the dark stuff reappears.
Ashmead said she's ashamed of how her bathroom looks. She sent a work order to management two weeks earlier, she said, but no one even replied.
"We're trying our very best to keep it livable, but it's not."
For a decade, tenant advocates including Toronto ACORN have pushed for highrise apartment landlords to be licensed.
What's now proposed instead - and which passed the city's Licensing and Standards Committee last week -  is an expansion of the city's apartment building inspection program.
Among other things, the new bylaw would require buildings to register with the city, have a process for tracking and responding to tenant repair requests, and have a "comprehensive" pest management plan that includes the use of licensed professionals.
The city won't commit to it, but would explore using a rating system similar to its restaurant "DineSafe" program, one requiring landlords to post colour-coded signs displaying the city's rating in a "prominent" location. ACORN calls this the LiveSafe program.
The new bylaw wouldn't win every battle for tenants. The proposed program budget adds six more full-time positions to the 24 working on inspections - still not many for a city with 3,500 eligible buildings.
Inspections are mainly limited to common areas of buildings, and so "don't capture the scope of in-suite issues that tenants also face," the Federation of Metro Tenants' Associations and other housing advocates told the city last week in a letter.
Landlords may be able to pass the $8 per unit per year registration fee to tenants unless the province forbids that.
Perry said he wants to see "more visual homework" for tenants before they move in, and annual mandatory inspections by an unbiased body.
Brown, meanwhile, said he's learned to walk away from arguments in his building office over work orders management doesn't respond to.
He wants more inspectors, and approves of the grading idea. "If people know there was roaches here, they'd probably think twice" before renting, said Brown.
Landlord representatives dropped flyers in his building, calling the registration proposal "an apartment tax," but Brown had gone to an ACORN meeting, so "mine went to the recycling bin," he said.
In another building on McCowan Road in South Scarborough, Angela Aminian Fershteh has stopped using her kitchen cabinets in October, because roaches are behind the cabinets.
Fershteh keeps kitchen supplies in bags and piles them on her dining table, and in her son's room. She never leaves dirty dishes in the sink, she said last week. "I always clean; always, every day."
She took her management to Ontario's landlord and tenant tribunal this fall, saying roaches and mould had affected her health, and her son's.
Her complaint was dismissed after the landlord's pest control company testified they didn't see live cockroaches in her apartment. Fershteh is determined to try again, and she attended a recent meeting at city hall out of hope the city's system can change.
"I'm not animal, I'm human," she said. "I want rights, please, because I'm paying."
***