Posted July 16, 2019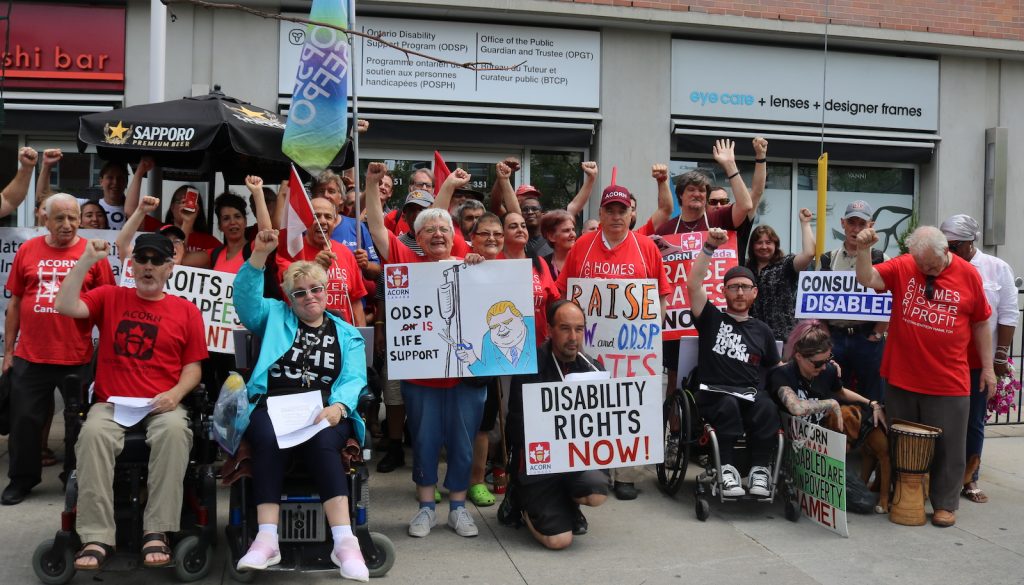 Dependent on the government for life sustaining income, ACORN members and several community members reached out to protest on the changes to the definition of disability for eligibility for Ontario Disability Support Program (ODSP) on July 11. 
The new proposed definition of disability takes up on a similar definition offered by Canada's Revenue Agency that requires one to be in a "severe" and "prolonged" situation that prevents them from working on a regular basis.
Currently, ODSP defines a person with disabilityas one who has substantial physical or mental impairment that is either continuous or recurrent, expected to last more than a year.
The citywide chair for Association of Community Organizations for Reform Now, Blaine Cameron said, "They want us to die before we can get disability benefits."
ACORN members say they've been told by lawyers that the narrowed definition would exclude those with episodic disabilities, limited disability, and those with mental health conditions. 
"We are fighting for others who are trying to get the support that they need and those whose lives are going to be negatively impacted," said Cameron. 
"It's going to be hard for them to find work with their disabilities." 
Demanding their rights, ACORN members told protestors that they have been excluded from being a part of the consultations that determine the definition of disability. 
"By excluding us they are excluding a really essential voice of a segment of society that is going to affected by this and a lot of the members are on ODSP," said Cameron.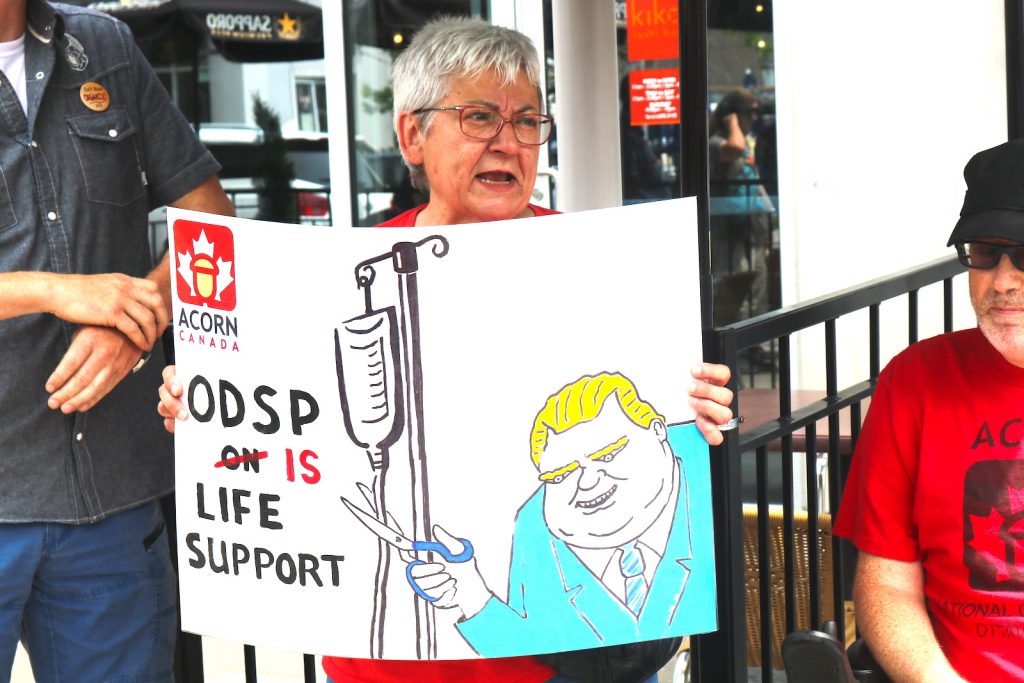 Aggravated by the government's decision, Kathleen Fortin, member of ACORN said, "Doug Ford has no idea how it feels to be disabled and how it affects people. He should not be the one determining this definition."
Joel Harden, MPP and NDP critic for people with disabilities stood by ACORN members at the protest.
Speaking around benefits, Harden said, "we need a more empathic government."
"We need an enabling society," he said, suggesting that enabling people with disabilities has less costs on health care and criminal interactions.
***
Sign up for ACORN's newsletter